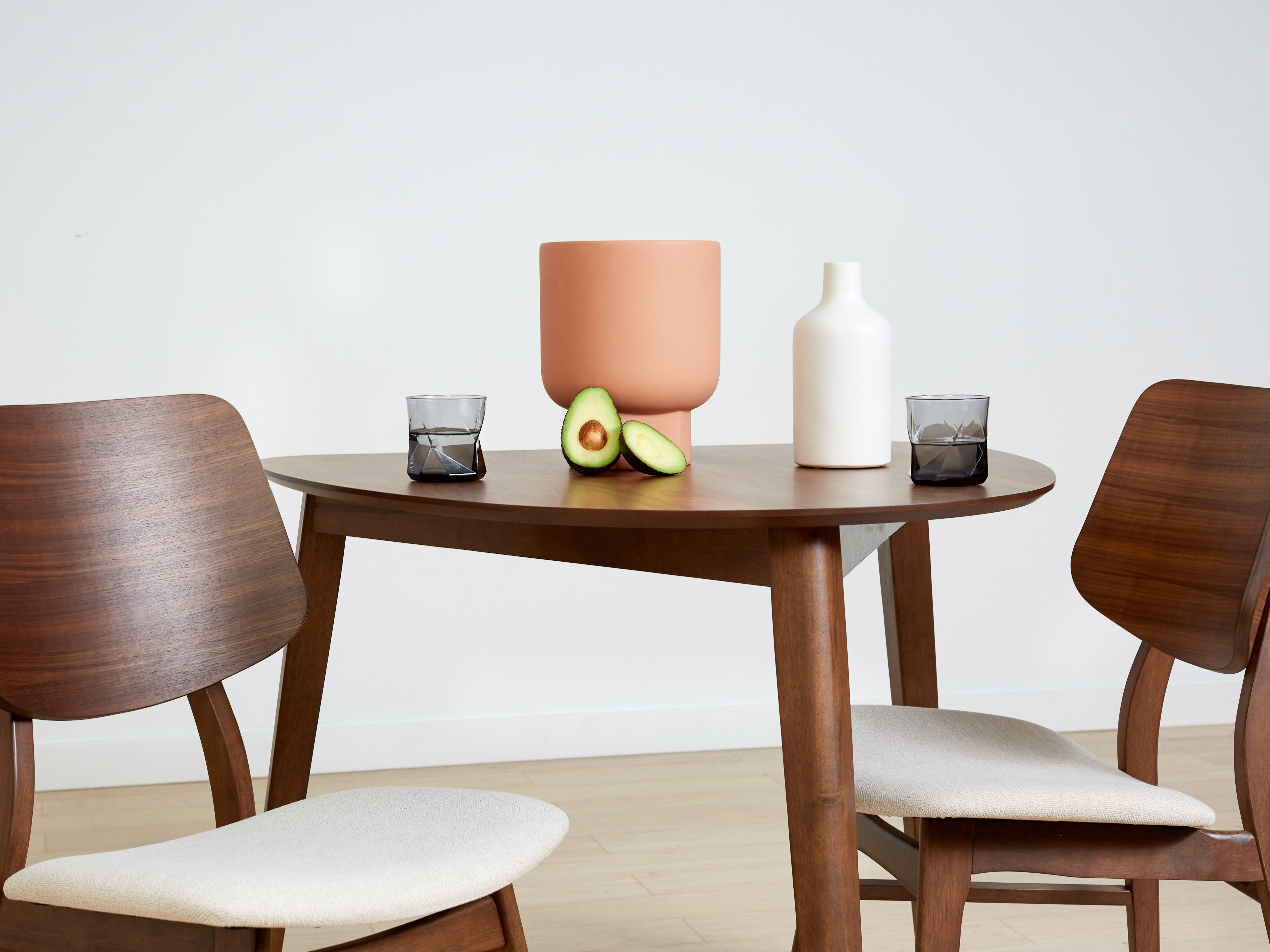 The Bader
from $10/per mo.
3 Pieces
Dining Room
The Bader dining set is compact, unique, and as flexible as they come. The guitar pick-shaped table is perfect for saving space against a wall or floating in a room. The upholstered chairs make for some really comfortable seating.
What Happens at the End of My Plan?

As your life changes, so should your furniture. At the end of your plan, you can renew, swap or return it.
Products Included in This Package
Select Your Length of Plan
Changing your plan length will change pricing
(You can change this at anytime & then minimize me)